Application fields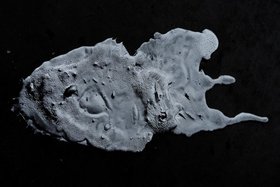 Zinc alloys and, in particular, zamak, are appreciated for their versatility of use. As a matter of fact, die-cast zinc-alloy products can be successfully used in countless fields: fashion and clothing (buckles, decorations, buttons, hinges, etc.), building and furnishing (handles, accessories, fastening systems, hardware, hinges, plates, etc.), electricity (pushbutton boards, mechanical driving gear, plates, headlights, etc.), but also mechanics, automotive, lighting engineering and so on.
To sum up, die-cast zamak can be considered an advantageous alternative to aluminium, brass, plastics and other materials.
Effebiesse can manufacture exclusive items in partnership with companies from all sectors, by developing ad hoc projects upon the customer's design or on a co-design basis.
In particular, Effebiesse has acquired specific know-how by manufacturing zamak accessories in cooperation with important companies from the following sectors:
· Taps and sanitary fittings: single-mixer handles, handles, bath components and accessories, valves etc.
· Lighting engineering : Lighting components, die-cast parts, small items, etc.
· Furnishings: components for furniture, hinges, handles and joints, small items, hardware, etc.
· Household appliances: outdoor and indoor aesthetic components.
· Household articles: parts for pots, accessories in general.
All the phases involved in manufacturing die-cast zamak accessories for the sectors above are accurately followed from design to galvanic treatments.
For further information take a look at the exclusive solutions Effebiesse has manufactured for companies in various sectors.