Points of Strenght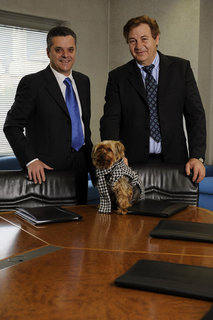 <<To help our customers manufacture new, competitive and top-quality products is of greatest concern to us>>
The zamak accessories Effebiesse is manufacturing for its customers on an exclusive basis are attractive, functional, durable, but also price-competitive and quickly ready for delivery. Because made-in-Italy design and passion must be matched with technology, efficiency and competitiveness.
Such important results are based on several factors of success:
• Excellent and constant quality of finished products. A certified constant internal control monitors the production cycle from metal-casting to galvanic treatments to reduce the risk of complaints to zero.
• Exceptional production capacity, guaranteed by highly-advanced installations and by a wide corporate surface (over 16,000 square metres).
• High production flexibility: the customers' needs are always promptly fulfilled, even if small lots are required.
• Well-established project-related technical competence: the whole production cycle (design, tools manufacture, die-casting, machining, metal polishing, galvanic finishes, etc.) is performed and controlled by a team of in-house specialists.
• Accurate and meticulous service: reliability and technical preparation are accompanied by courtesy, availability and quick response.
Made-in-Italy technology, design and passion at the service of the global market.