Custom-made solutions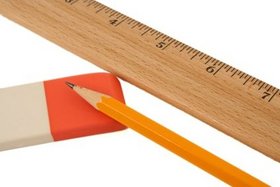 Since 1982, Effebiesse has been gaining extremely wide experience in the production of zamak accessories for the best taps and sanitary fittings dealers all over the world: single-mixer handles, handles, standard and custom-made components.
As a matter of fact, Effebiesse has always been manufacturing exclusive items according to the drawings and models supplied by customers or developing ad hoc projects on the basis of the specific needs of companies from the most various sectors: household articles, lighting engineering, furnishings, domestic appliances and so on.
The service intended to co-design zamak accessories with the customer guarantees the manufacture of perfectly functional and attractive accessories, components and small items in compliance with the details requested.
In-house designers support the customer's technical office in studying the project feasibility and to suggest any change or alternative solution for the manufacture of small zamak items, bathroom accessories, objects for furnishings, components and handles for household appliances , die-cast products for lighting engineering and so on.
This advice enables us to improve the performance and quality of the product required, reduce the costs and speed up the times required for manufacture.
If you wish to know more about our customised advice services, do not hesitate to contact us: our technical-sales office is at your disposal.